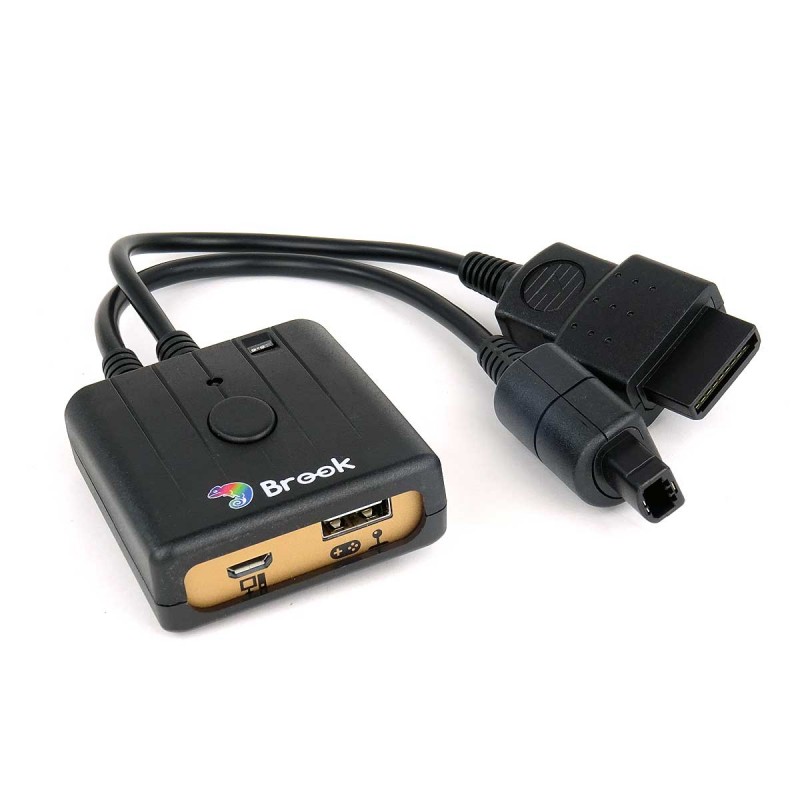  
Brook Wingman SD PS4 / PS3 / Xbox One / Xbox 360 / Switch to SEGA Dreamcast / Saturn
By buying this product you can collect up to 7 points. Your cart will total 7 points that can be converted into a voucher of €0.21.
VAT included
Connect your Xbox One, Xbox 360, PS4, PS3, Switch Pro Controller, Xbox Elite Controller, Xbox Elite Series 2 Controller, Xbox Adaptive Controller and even your Retro-Bit Saturn USB Controller directly to your SEGA Dreamcast or SEGA Saturn console.
You may also be interested in
1 year warranty

Shipments in 24h / 48h

15 day return policy
Description - Brook Wingman SD PS4 / PS3 / Xbox One / Xbox 360 / Switch to SEGA Dreamcast / Saturn
This is a new version of the Brook Wingman range of adapters for last generation controllers. Thanks to the Brook Wingman SD, we'll be able to connect our various Xbox 360, Elite 1 and 2, PS3, PS4, PS5 controllers to our beloved Sega Saturn console, Dreamcast and PC.
With this amazing adapter, we'll be able to use the vibration function of our gamepads, as well as each one of their additional functions, such as TURBO or AUTO. It's time to use the Xbox Elite Series 2 controller to play Shenmue! With this adapter, we will be able to do so with the PS4, PS3, Xbox One, Xbox 360 and Switch gamepads, bringing much more power to these old but amazing consoles.
As far as Dreamcast is concerned, the Brook Wingman SD will give you up to 240 memory blocks so you can seamlessly save all your games even if you are not using the original controller with its memory card. Even if you play on a PC, you can create a VMS (Virtual Memory Slot) to save your games on a hard drive. To do this, we need to update the firmware of our Wingman SD. Let's not forget to mention the compatibility that this adapter offers in terms of the specific functions of any last generation gamepad. Namely TURBO, AUTO, MODE, REMAP, etc.
It is also worth mentioning that the Wingman SD is compatible with the X-INPUT connection protocol when connected to a computer. This protocol allows the system installed on the PC (Windows, OSx, etc.) to recognise each and every specific function of the different gamepads. Many of these functions are essential for playing certain games on different platforms, as if the adapter did not work with this protocol (X-INPUT), it would be impossible to play many of these games.
Finally, we must mention an element that is very important to most retro gamers: the dreaded LAG. Thanks to the latest technology developed by Brook, this incredible multiplatform adapter has a minimum latency that is practically imperceptible. The LAG when using our controllers can be said to be zero. It offers a gaming experience equal to or better than the original, with fast and accurate button and joystick response.
Compatibility
Xbox X | S Series controllers: wired use. Additional 5V power may be required on Saturn.
Xbox Adaptive, Xbox One, Xbox 360, Xbox Elite 1 and 2 controllers: wired.
PS3, PS4, PS5 controllers: both wired and wireless.
SEGA Astro City mini and MEGA Drive mini controllers: wired.
Controller Switch Pro: both wired and wireless.
Retro-Bit Saturn USB controller: wired.
Stick Mini arcade stick Astro City: wired.
Stick Arcade Stick NACON DAIJA: wired.
Toodles_Cthulhu_Multi-Console_PCB.
Important
Each Wingman SD can only be connected to a single device. Most accessories compatible with the original factory specifications are supported. To expand the number of compatible accessories, the firmware is updated on a regular basis.
The Xbox Bluetooth controller firmware update (firmware version 5.11.3118.0) changes Bluetooth to BLE, which causes some Brook products to no longer support wireless use of Xbox Bluetooth controllers.
Wireless connection records between an Xbox One (Bluetooth-enabled)/Xbox One Series 2 wireless controller and the Wingman SD will be erased if a wired connection is used. Re-pairing the wireless connection will be required if a wireless connection is used.
If using the Xbox One Elite Series 2 controller, disable the controller profile setting to avoid interference with the Wingman SD'sTURBO or REMAP settings. Since the Xbox One Elite Series 1 controller cannot disable the profile settings, using the Xbox One Elite Series 1 controller may cause the Remap function to overlap.
If you use the PS3 / PS4 / Switch Pro wireless controller, we must first connect it as if it were a wired controller via USB and then remove the cable.
Some devices with high power consumption, such as the Switch Pro controller, require an external USB power supply for normal use.
Please check product compatibility on Brook's official website before ordering, as NOT all brands or models of controllers / steering wheel / Joystick are compatible with the brook adapter.

Features
High compatibility
Incorporates 200 blocks of VMU (memory card) for the Dreamcast
Supports most of the accessories of the original controllers
Support Xbox 360 / Xbox One peripheral accessories
Wireless function
Support vibration mode
Turbo function
Remapping function
Plug & Play
Technical Specifications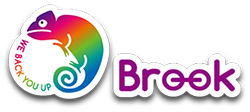 Power

USB

Connector A

Sega Dreamcast

Connector B

Sega Saturn

Color

Black

Compatibility

PS4/PS3/Xbox One/Xbox 360/Switch

Weight

107gr
Extra content