shopping_cart
Carrito
(0)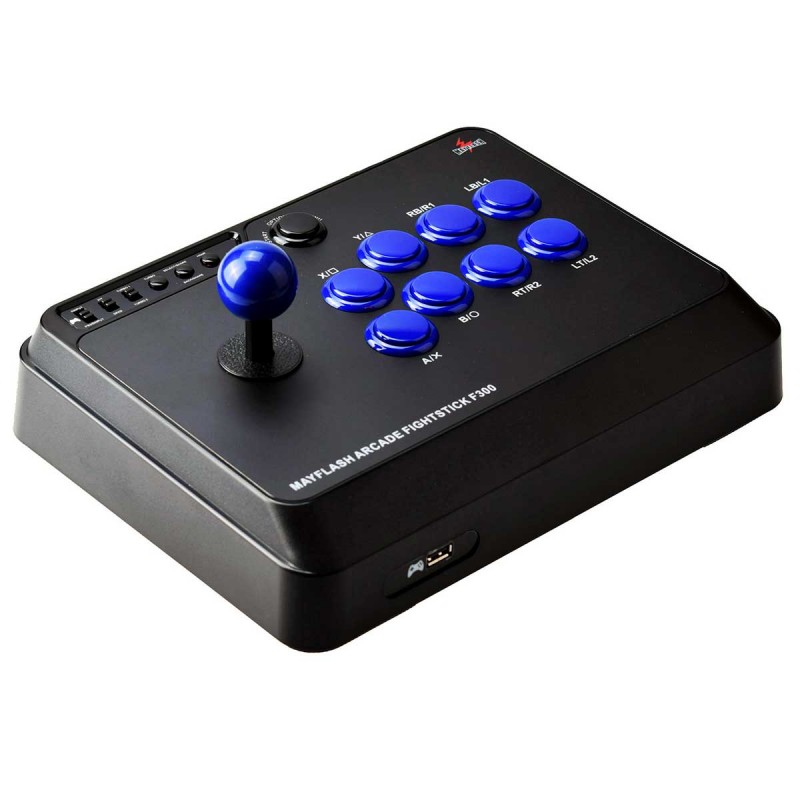  
Mayflash Mando Arcade Stick F300 rev 1.3
Comprando este producto puede obtener hasta 13 Puntos. Con tu carrito actual tendrás 13 puntos que podrás convertir en un cupón de descuento de 0,65 €.
Impuestos incluidos
Mando Arcade Fighting Stick F300 de la marca Mayflash. Este Arcade Stick es compatible con la PlayStation 4, PlayStation 3, Xbox One, Xbox 360,PC, Android, Raspberry Pi, Nintendo Switch y NEOGEO mini al tratarse de la Revisión 1.3
También podría interesarte
1 año de garantía

Envíos en 24h / 48h

Política de devoluciones de 15 días
Descripción - Mayflash Mando Arcade Stick F300 rev 1.3
The Arcade Stick F300 rev 1.3 is a controller at a very competitive price with many interesting features that are standard, the user  can open to upgrade options and modifications . Thus, this Arcade Controller is fully compatible with PlayStation 4, PlayStation 3, Xbox One, Xbox 360,PC ,Android, Raspberry Pi, Nintendo Switch and NEOGEO mini being on PC compatible with Windows XP, Vista, Windows 7, Windows 8 and Windows 10 operating systems. This gives a great freedom to the user to use it on a multitude of emulators and different game systems. Use it on emulators such as MAME, on Retropie, Recalbox, Batocera and on a multitude of alternative game systems and different platforms.
As mentioned above, the Mayflash Stick F300 rev 1.3 Arcade Controller is fully customisable with Sanwa and Seimitsu components. Try putting the mythical joystick Sanwa JLF and the hypersensitive buttons Sanwa OBSF and see what a change and level up you will experience. We assure you that you will notice a brutal change and your gaming performance will be rewarded. 
Mayflash F300 also stands out for its solidity and robustness thanks to its 2 metal plates. One on the base and the other on the top front which, together with the rubber feet and a weight of 2 kilos, help to provide a more stable and firm grip. This helps a lot when playing as we will find a Super stable, comfortable and functional Arcade Controller.
It is important to highlight several of the features that this great Fighting Stick has, and it is pleasant to note that this arcade controller supports XINPUT and DINPUT modes when used on a PC and also supports the use of TURBO, which has different speed settings. In addition, the joystick can be configured by switching functions between Y Analog Axis and D-Pad as required by the game characteristics.
To connect the Arcade Controller to the XBOX ONE it has to be connected to the original controller of the XBOX ONE as well, otherwise it will not work. The same happens if we want to connect the Arcade Controller to the PS4, same procedure.
The package includes:
Arcade Stick F300 rev 1.3
C-type C-USB adapter cable (90cm)
Micro USB (100cm)
Micro USB cable (100cm)
Instruction Manual
Features
Premium quality components
Compatible with Sanwa and Seimitsu components for retrofitting
Sanwa and Seimitsu components for modding
Acrylic panel + metal cover + metal base
Acrylic panel + metal cover + metal base
Acrylic panel + metal cover + metal base
Methacrylate top panel customisable with your template
Plastic acrylic top panel
Compatible PlayStation 4 / PlayStation 3 / Xbox One / Xbox 360 / PC / Android / Raspberry Pi / Nintendo Switch / NEOGEO mini
Supports headset to play background music and online chat on PS4, Xbox One
.
Supports XINPUT and DINPUT when used on a PC
Supports TURBO functions with different speed settings. 
Switchable function between Y Analog Axis - D-Pad
.
Vibration mode via wrist strap (not included)
Vibration mode (not included)
Vibration mode (not included)
Compatible with Windows XP / Vista / Windows 7 / Windows 8 / Windows 10
Windows XP / Vista / Windows 7 / Windows 8 / Windows 10
Rubber and metal feet for a better grip
Ficha Técnica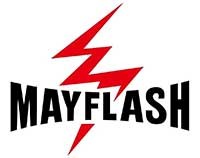 Botones

OEM 24 / 30mm

Conexiones

USB

Compatibilidad

PS4, PS3 / XBOX ONE / XBOX360 / PC / Nintendo Switch / Neo Geo Mini / Raspberry Pi

Dimensiones

33 x 27 x 13.5 cm

Material

PMMA / Metal

Nº de jugadores

1

Peso

2000gr

Tipo de Joystick

OEM
Contenido extra