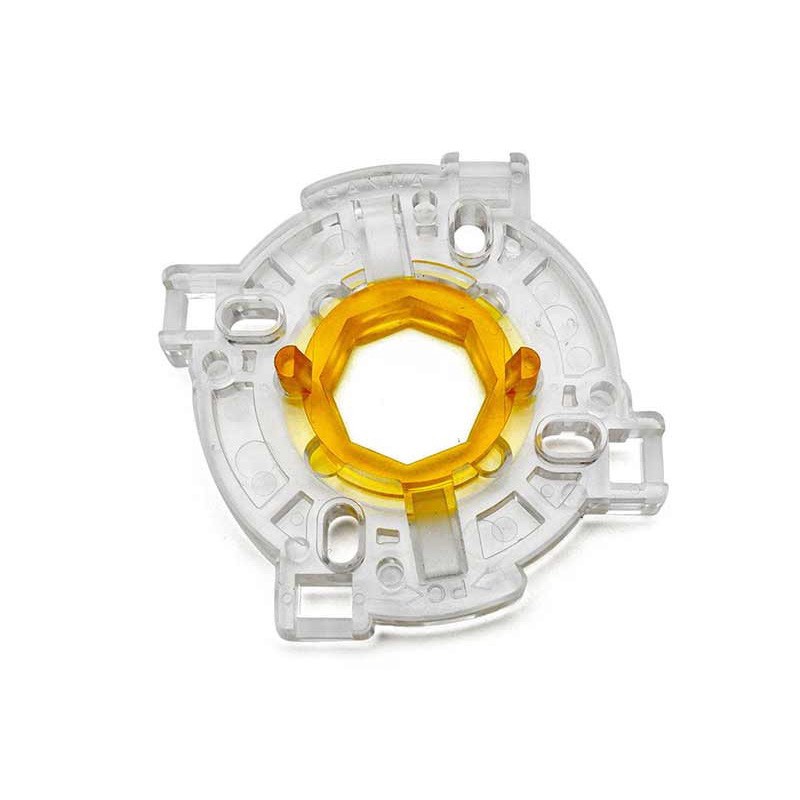  
Sanwa GT-Y Octagonal Restrictor Gate for JLF / JLX Joystick
Sanwa GT-Y Octagonal restrictor for Sanwa joysticks. The ideal accessory for fighting games.
You may also be interested in
1 year warranty

Shipments in 24h / 48h

15 day return policy
Description - Sanwa GT-Y Octagonal Restrictor Gate for JLF / JLX Joystick
The ultimate accessory for fighting games fans. The best at games such as Street Fighter 2, KOF 98, Mortal Kombat, The Last Blade, etc.
Thanks to its octagonal shape, with this restrictor you'll be able to perform Hadokens, Shoryukens and circular movements of 180 º / 360 º with little to no effort making the movement of the joystick feel 100% natural.
The difference in performance between the standard restrictor on the JLF joysticks and the Sanwa GT-Y octagonal restrictor is simply overwhelming. The feeling of playing Street Fighter III: 3rd Strike is the ultimate upgrade, you'll be literally unbeatable! 
Compatible with the following joystick models:
JLF-TP-8YT(-SK)
JLF-TP-8Y(-SK)
JLF-TP-8S(-SK)
JLF-TM-8(-SK)
JLX-TP-8YT(-SK)
JLX-TP-8Y(-SK)
JLX-TP-8S(-SK)
JLX-TM-8(-SK)
The GT-Y gate is NOT compatible with the Sanwa JLW series joysticks.
Features
360º octagonal movement
Easy to install
Compatible with all JLF / JLX joysticks
Ideal for figting games
Technical Specifications

Color

Transparent / Gold

Compatibility

Joystick Sanwa JLF / JLX

Joystick Restrictor Ways

8 (Octogonal)

Material

PVC

Weight

13gr
Extra content