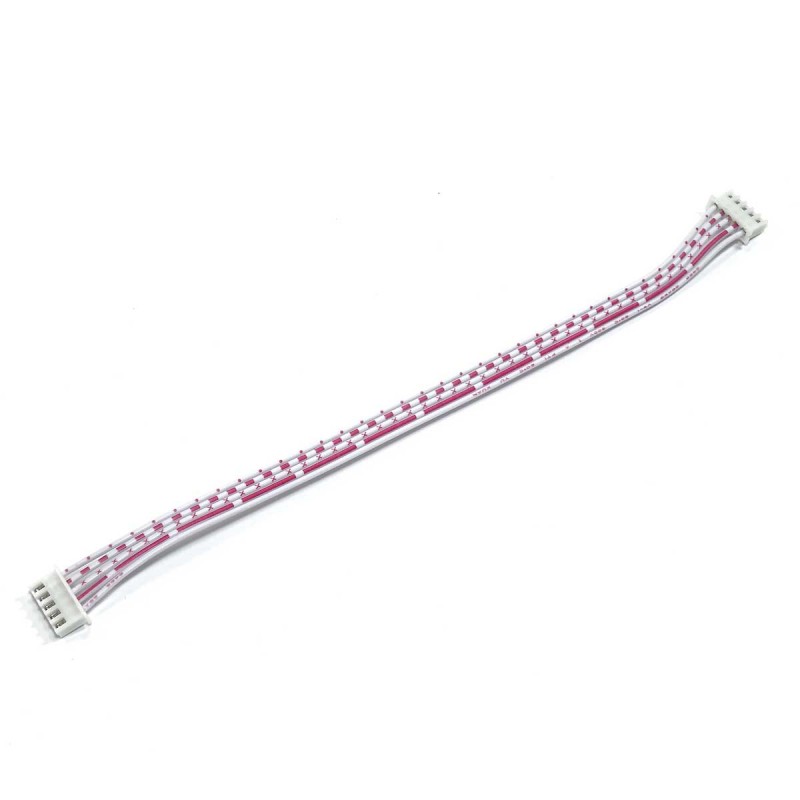  
5 Pin JST XH Sanwa / Seimitsu / Zero Delay USB Encoder / Mayflash F300 5 Pin JST Cable
No reward points for this product.
VAT included
5-Pin JST XH cable for Sanwa and Seimitsu joysticks, compatible with Zero Delay USB encoder and Arcade Sticks Mayflash F300, F500, Madcatz, etc. (Joystick / Zero Delay interface not included).
You may also be interested in
1 year warranty

Shipments in 24h / 48h

15 day return policy
Description - 5 Pin JST XH Sanwa / Seimitsu / Zero Delay USB Encoder / Mayflash F300 5 Pin JST Cable
This JST XH 5-pin cable is used to connect the JLF Sanwa series joysticks, including the JLF-TP-8Y, JLF-TP-8YT and JLF-TP-8S. Just connect the cable to the 5 male pins of the joystick JLF-TP-8YT PCB and start playing! This cable can also be used to connect the joysticks of the Seimitsu 01 series. When connecting the JLF-H cable to a Seimitsu 01 joystick, we must turn the white connector end 180 degrees since the Seimitsu joysticks have the PCB connector the other way around as opposed to the Sanwa joysticks. This 5-pin cable is also compatible with the Hori Hayabusa.
The cable is pink / white and it has 1 x 5-pin connector at each end. This 5-pin cable is approximately 20cm long. It can be connected to both the Zero Delay interface (all models) and to the interfaces that carry some of the Mandos Arcade Fight Sticks most famous. These include the Mayflash F300, Mayflash F500, Fight Stick Pro, Fight Stick Premium, MadCatz Fightstick and Qanba Fighstick among many others.
Features
High compatibility with current Joysticks.
Perfect for modding Fight Sticks
Compatible with Sanwa JLF / Seimitsu LS / Hori Hayabusa / 5-pin Joysticks
Cable length 20cm
5-pin connector
Technical Specifications
Connector

5-pin (2,54mm)

Connections

JST XH

Color

White / Pink

Compatibility

Joystick Sanwa / Seimitsu / Zero Delay USB Encoder / Mayflash F300, F500, F500 Elite // Madcatz // Qanba

Cable length

20cm
Extra content