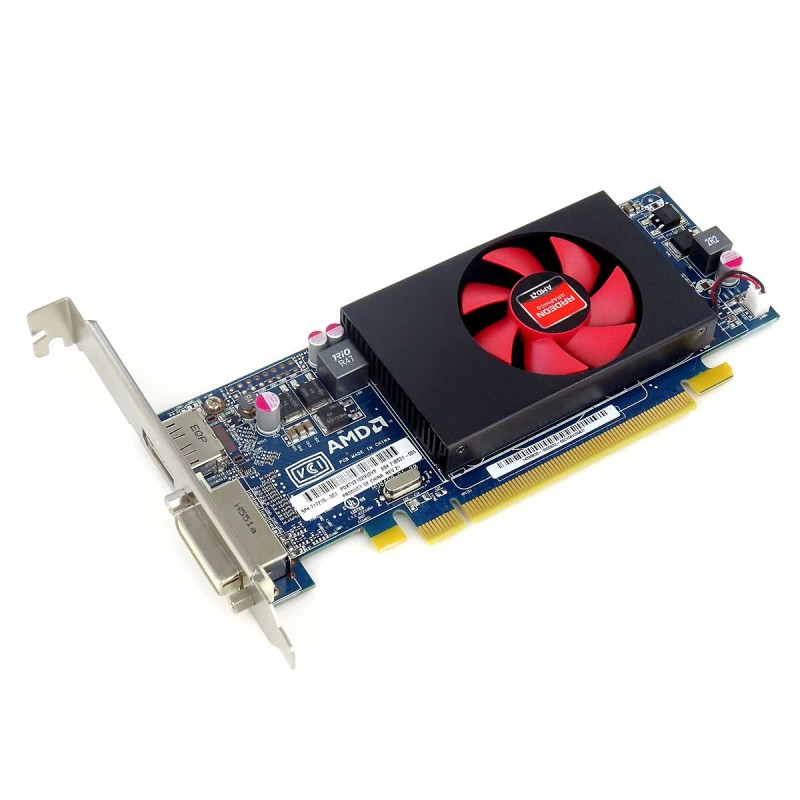  
Arcade VGA 1GB GDDR3 PCI Graphics Card
By buying this product you can collect up to 6 points. Your cart will total 6 points that can be converted into a voucher of €0.18.
VAT included
The Arcade VGA card is a graphics card that outputs directly at 15Khz video and is used to connect a PC to a CRT TV obtaining CGA RGB Pixel Perfect image (Free DVI to VGA adapter included).
You may also be interested in
1 year warranty

Shipments in 24h / 48h

15 day return policy
Description - Arcade VGA 1GB GDDR3 PCI Graphics Card
This is a must have accessory for users who want to enjoy their Arcade Games with the most faithful resolution possible. The legendary Arcade VGA graphics card is a GPU that outputs directly at 15Khz and it is used to connect a PC to a CRT TV or similar monitor with SCART video input, obtaining an image in RGB Pixel Perfect quality.
This new version of the Arcadevga Card has 1GB of DDR3 SDRAM at 900 MHz of RAMDAC and a GPU at 750 MHz, which is more than enough power for playing classic retro games in emulators. Emulators of consoles such as the Sega Saturn, PlayStation, Nintendo 64, Sega Dreamcast, Naomi, PlayStation 2, GameCube, Xbox 360 and arcade emulators such as MAME, FBA and similar.
With the ArcadeVGA card you can achieve RGB Pixel Perfect resolutions on CRT televisions for absolutely all Arcade games compatible with the MAME emulator. and for both vertical and horizontal oriented monitors. This graphics card outputs at 15Khz all the time so even the computer's Boot screen will be visible on the monitor.
To connect this card, it is essential to use one of the ArcadeVGA cables manufactured by us.This cable has a VGA connector directly to the GPU a SCART connector that goes to the TV, and 1 MOLEX or USB connector, (depending on the cable model you choose) that will be plugged in to the computer.  The MOLEX / USB connector is responsible for receiving 5V and 12V so that the TV turns on automatically when the computer is turned on and switches to the AV1 / RGB channel without the need of a remote control.
This GPU Card has 1 x Display Port output and another 1 x DVI-I output, which is the one that you have to connect to the Arcadevga cable.
In the package we send you with the graphics card you will also get a DVI-I to VGA analogue adapter so you can easily connect the GPU to the the Arcadevga cable. The main connector which is used to install the GPU on the PC motherboard is PCI Express.
The amazing Arcadevga graphics card is compatible with Windows 7, 8 and 10 in its 64-bit version and with Calamity drivers. This card requires these type of Drivers to function properly. This card is NOT COMPATIBLE WITH WINDOWS XP.
To install the card, please follow the instructions from the following post: INSTRUCTIONS
To download the drivers of the Arcadevga, please click on the following link: DRIVERS
IMPORTANT: This card is not the official Arcadevga video card, it is an ATI card flashed and configured by us with the ATOM-15 BIOS. An improved version of the classic Arcadevga card as it supports more modelines on Arcade CGA and TV CRT monitors.
Features
1GB DDR3 Arcadevga Graphics Card 
GPU 875Mhz
900Mhz RAMDAC
Outputs 15Khz video from BIOS bootup
Compatible with ArcadeVGA cables
ATI Radeon HD8490 based card
PCI Express Connector
DVI-I Video & Display Port Video output
Supports Windows 7, 8 and 10
Not compatible with Windows XP
Technical Specifications
API

DirectX V11.2 Shader Model: 5.0

Connector

PCI Express X16

Connections

Display Port / DVI-I

Compatibility

Windows 7, 8, 10 (64bits)

Memory

1024 MB GDDR5

Model

ATI HD8490

Weight

150gr

RAMDAC

900 MHz

Maximum Resolution

2560 x 1600

Type of memory

GDDR3
Extra content