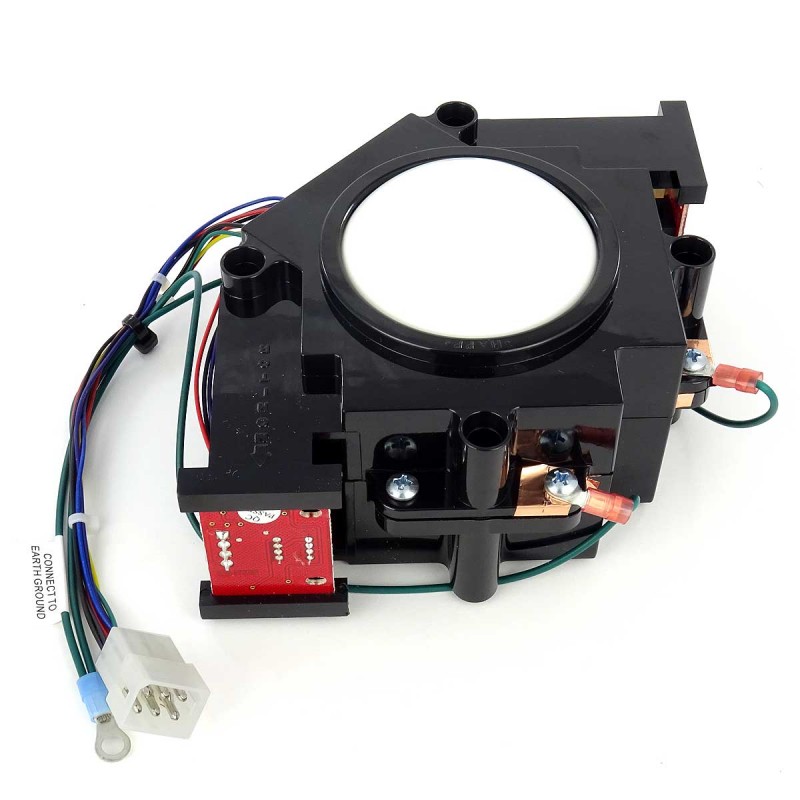  
3" Suzo Happ White Arcade Trackball AMOA Wire Harness
By buying this product you can collect up to 12 points. Your cart will total 12 points that can be converted into a voucher of €0.60.
VAT included
3" Suzo Happ White Ball Arcade Trackball with AMOA Wire Harness.
You may also be interested in
1 year warranty

Shipments in 24h / 48h

15 day return policy
Description - 3" Suzo Happ White Arcade Trackball AMOA Wire Harness
Enjoy this wonderful Suzo Happ 3 inch (76mm) trackball. Suzo Happ's designed and manufactured Trackballs are undoubtedly among the best on the market in terms of usability and quality. 
With the Suzo Happ 3-inch trackball you will be able to enjoy the Classic Arcade games of the 70s and 80s, the golden age of Arcade gaming. Below, in the listing, you'll be able to see a list of the original Arcade machines compatible with this trackball, games such as Centipede, Millipede and Missile Command among many others.
This great trackball has exceptional performance and precision thanks to hardened steel shafts designed exclusively for this purpose. Thanks to the Trackball's strength and sturdyness, it can also be used as a heavy-duty alternative to a standard mouse. In addition to the ball, this trackball also has 3 action buttons, just like those of a mouse.
The Suzo HAPP trackball comes with a standard AMOA MOLEX harness. This type of wiring was the one used in Arcade Cabinets with original trackball games and is the one used in the "Golden Tee" cabinets. In fact, this trackball model has components specifically designed to provide the maximum performance in the Golden Tee Fore, Golden Tee Live and PGA Tour Arcade Machines. This trackball fully compatible with the CPOs (control panels) of the Golden Tee Fore 2003 - 2005 games. In fact, this is the preferred trackball  by the elite players of Golden Tee Fore's "Gold Division".
The casing of this trackball is made of a high quality polycarbonate plastic material resistant to impacts and cracks.  Inside the trackball we can find a "Red Board" PCB that carries an improved circuitry to guarantee an optimized performance at both low and high speeds. In addition, the trackball also has a built-in optical board that uses surface mount technology and superior optics to provide superb reliability and accuracy in every movement made by the user.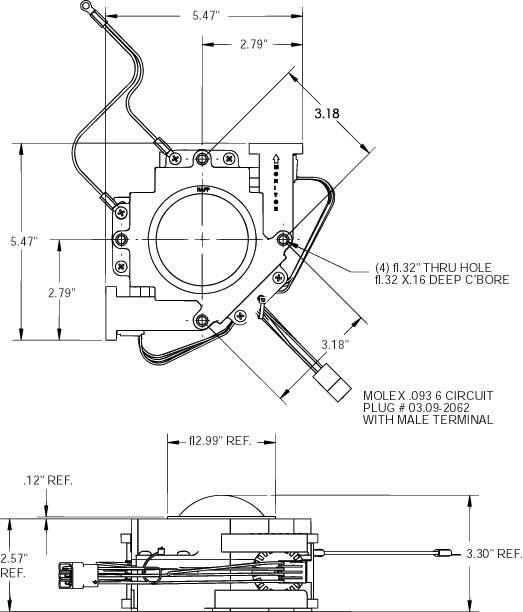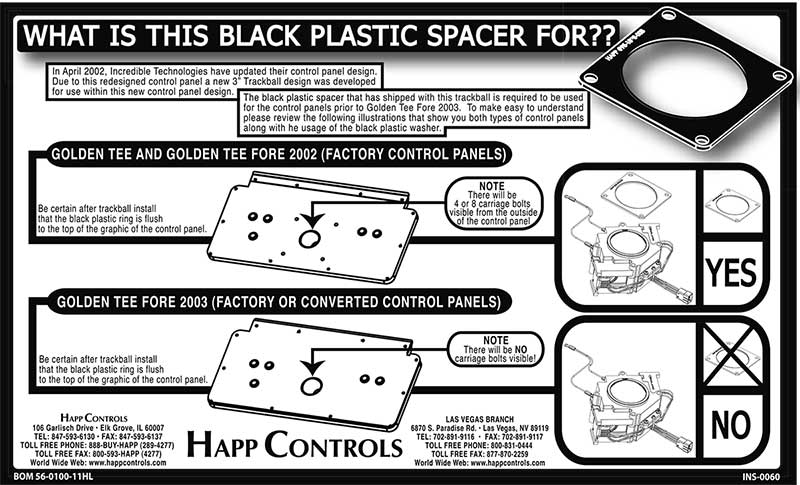 Item is a component in the following:
GLOBAL VR
PGA Tour Golf
Incredible Technologies
Bags
Golden Tee Fore
Golden Tee Live
Golden Tee Power Putt
Golden Tee Unplugged
Silver Strike Bowling
Silver Strike Live
Target Toss Pro
Konami USA
Simpsons Bowling
Ultracade
Ultracade Cabinet Assy 27
Centipede
Millipede
Missile Command
Features
3" diameter ball with new case design allows ball to sit higher within control panel.  
More hand contact and enhanced play with high-ball.  
Exceptional performance and precision is achieved from hardened steel shafts.  
Can be used as a heavy duty alternative to a mouse for interactive displays when used in conjunction with trackball interface kit.  
Used on P&P Centipede/Millipede/Missle Command game and Midway The Grid game
Highly specialized components provide the ultimate performance trackball for use with Golden Tee Fore and PGA Tour machines
Tested and preferred by elite "Gold Division" Golden Tee Fore players
Case is constructed of durable impact resistant polycarbonate plastic material that resists cracking due to impact
"Red Board" PCB has improved circuitry to guarantee an optimized performance signal both at low and high rpm speeds
Optic board utilizes surface mount technology and superior optics for increased reliability
Standard AMOA harness included
Use on updated control panel design for Golden Tee Fore 2003 - 2005 games 
Also works on Golden Tee Live
Technical Specifications