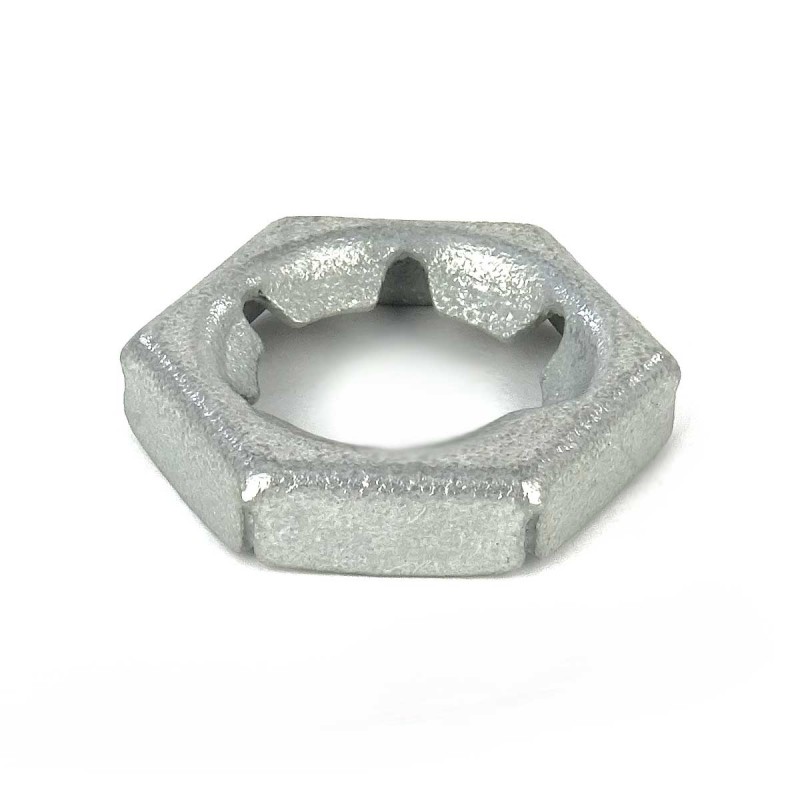  
Suzo Happ Pinball Button Metal Nut
No reward points for this product.
VAT included
Suzo Happ Pinball Button metal Nut. (Button is not included.)
You may also be interested in
1 year warranty

Shipments in 24h / 48h

15 day return policy
Description - Suzo Happ Pinball Button Metal Nut
This nut secures the flipper button to the cabinet. Metal nuts as such are normally used on both pinball and arcade leaf switch style buttons. It is installed on the back of most flipper buttons to hold them in the cabinet wall.
The metal nut that we see in this listing have standard American pinball industry measures and are compatible with most pinball buttons on the market. This is a super resistantant sturdy metal nut from a top brand (Suzo Happ).
This metal nut is used in the following pinball games
Medieval Madness , Dirty Harry , Jackbot Jack bot , Indiana Jones , Hurricane , The Getaway High Speed 2 , Flintstones , Fish Tales , Bram Stokers Dracula , Demolition Man , The Machine Bride of Pinbot , Johnny Mnemonic , Star Trek the Next Generation , White Water , WhiteWater , Tales of the Arabian Nights , Bad Cats , Pool Sharks , Attack from Mars , Black Rose , Corvette , Truck Stop , Elvira and the Party Monsters , Mousin' Around! , Transporter the Rescue , Theatre of Magic , Who Dunnit , Game Show , Pinbot , Grand Lizard , High Speed , Comet , F-14 Tomcat F14 , Millionaire , Space Shuttle , Sorcerer , Road Kings , Banzai Run , Big Guns , Cyclone , Diner , Fire , Space Station , Swords of Fury , Taxi , Police Force , The Machine Bride of Pinbot.
Features
Super sturdy metal nut
Premium Quality
Suzo Happ brand
Specially designed for pinball buttons
Nut - Industry standard
EEUU import
Technical Specifications
Extra content