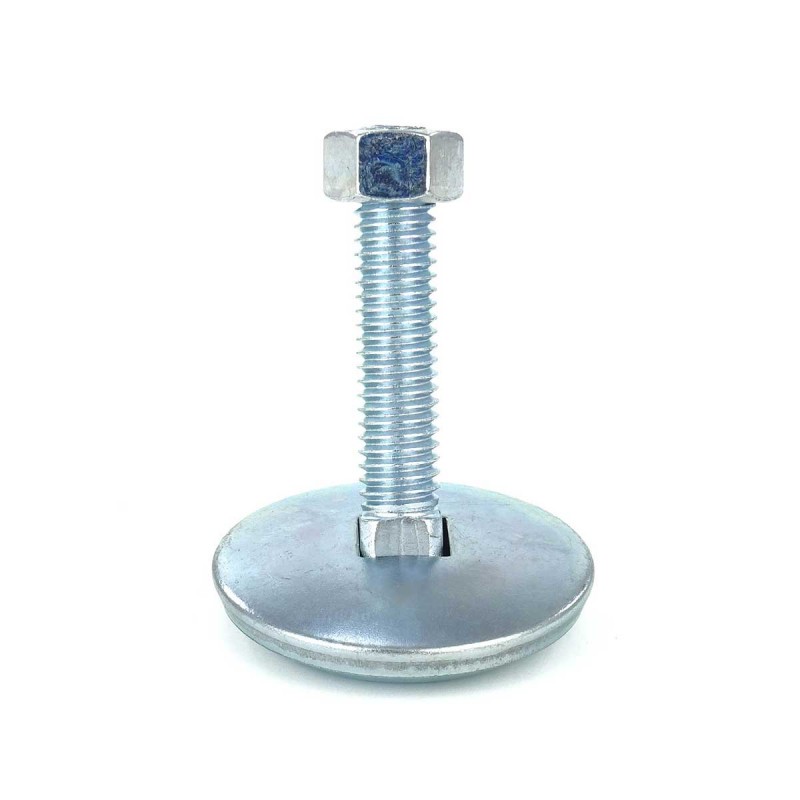  
3/8 - 16 Short Leg Tilting Metal Leveler Arcade Cabinets / Pinballs
Short Leg Tilting Metal Leveler, (2" = 50mm long) compatible with our Bally Williams Chrome Pinball Legs. ATTENTION: The metric of the screws and threads are 3/8 - 16 inches. 
You may also be interested in
1 year warranty

Shipments in 24h / 48h

15 day return policy
Description - 3/8 - 16 Short Leg Tilting Metal Leveler Arcade Cabinets / Pinballs
Suzo Happ's Short Leg Tilting Metal Leveler can be installed in Arcade Machines, Pinballs and any other Game Machines that need a reinforcement on their base and require a robust and reliable leveler. However, this support is designed to be installed on American Pinball legs since they have the same metric: 3/8 - 16.
This amazing Suzo Happ Short Leg Tilting Metal Leveler allows us to level our Pinball & Arcade cabinets and at the same time protect the floor from possible scratches. This leveler has a tilting effect and can be installed via 4 screw holes.
Suzo Happ's Short Leg Tilting Metal Leveler has a diameter of 1.75" (44mm) and a length of 2" (51mm). The base of the Leveler does not have any type of rubber sole or similar, which allows us to drag the arcade cabinet and be able to move it easily and comfortably.
The weight of original arcade cabinets and pinballs cabinets is usually quite heavy, that is why Arcadexpress has decided to bring and offer their customers a top notch quality product, made of stainless steel and with all guarantees of strength and durability. 
If you intend to install the Leg Tilting Metal Leveler on an Arcade cabinet, we also recommend to place the robust and reliable large 76mm Nylon wheels, from IL, thus making our Arcade Machine project easy to transport and move, as well as stable and safe.
Features
Capacity 90 kilos
Nut included
Tilting base
Stainless steel

2" Thread Length

 (51mm)
Base diameter 1-3/4
3/8 - 16 thread (16.66mm)
Technical Specifications
Diameter

1.75" (44mm)

Length

2" (50mm)

Weight

52gr
Extra content