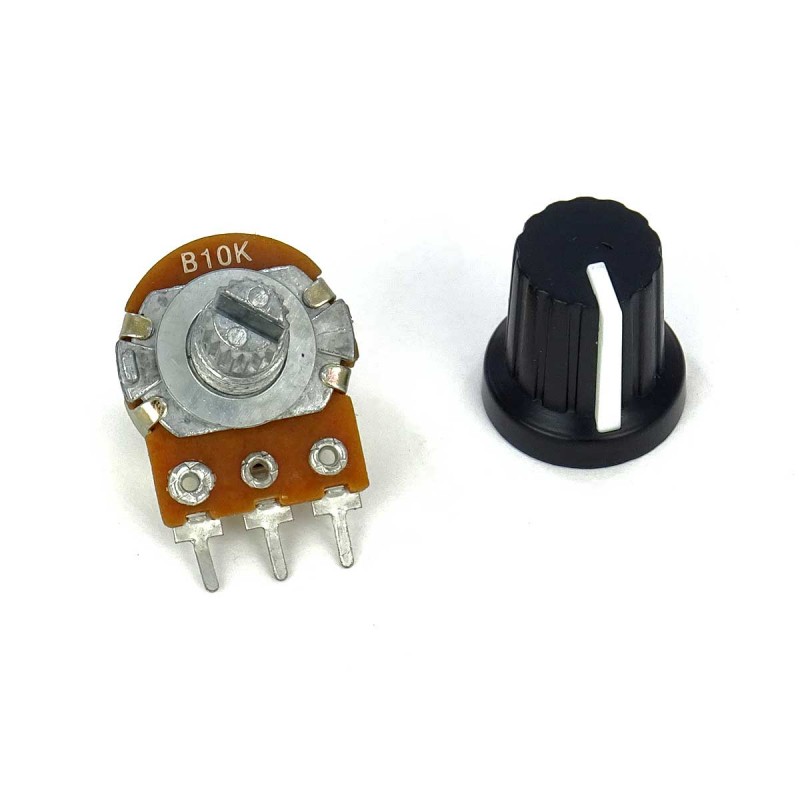  
3-Pin Linear Potentiometer WH148 volumen knob
No reward points for this product.
VAT included
Linear potentiometer 10K Ohm and 3 pins, model WH148 with trim included.
You may also be interested in
1 year warranty

Shipments in 24h / 48h

15 day return policy
Description - 3-Pin Linear Potentiometer WH148 volumen knob
This 10k ohm potentiometer is great for controlling the behavior of electrical circuits such as the volume of an audio equipment. These potentiometer has a miniature design that fits perfectly to most arcade projects we usually work with. 
This accessory is ideal in case we want to regulate the volume of our Arcade Machine, Bartop or similar, from a different position than the one offered by the audio amplifier we have previously installed. This potentiometer would also be useful, for example, to lengthen the position of our volume regulator in case it is too far away or in an uncomfortable position.
With an impedance of 10 Kohms (1000 ohms), this linear potentiometer is made of a carbon and metal film. We have also included a black volume knob in the product to make sure it is correctly installed and adds a touch of elegance to your Arcade project.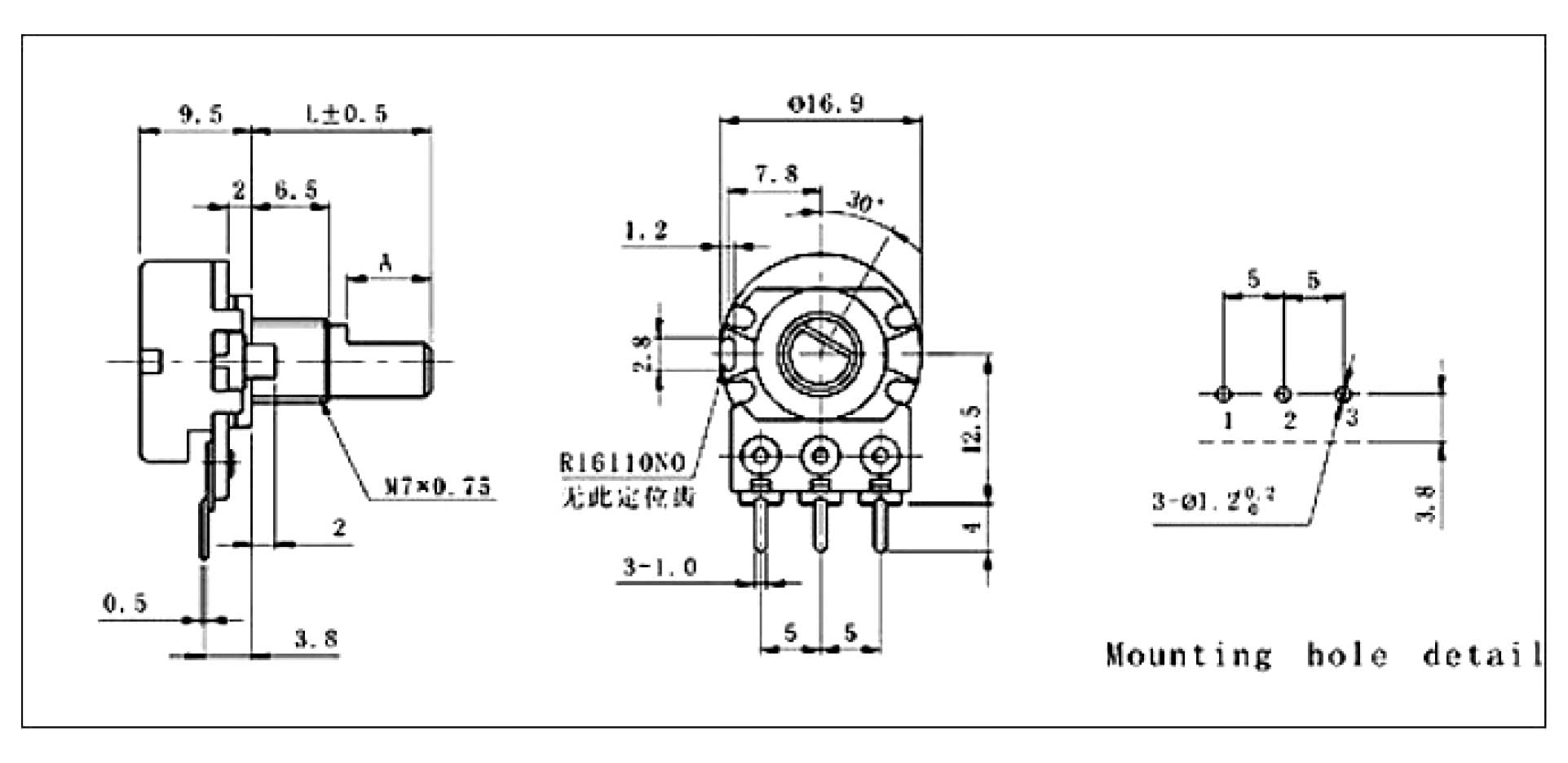 Features
Easy installation
Allows audio control
Black Knob included
Robust and durable product 
Impedance of 10Kohms
Technical Specifications
Connector

3 pin

Color

Black

Shaft diameter

6mm

Nominal impedance

10K Ohm

Shaft length

15mm

Material

Carbon Film + Metal

Weight

20gr
Extra content