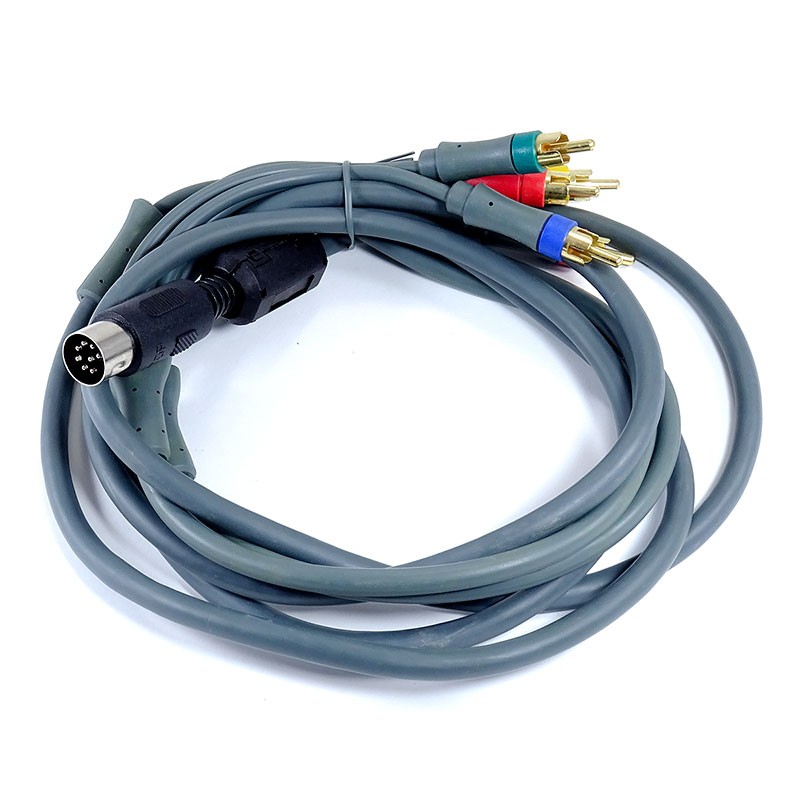  
8-pin DIN to Component RGBs Supergun MVS Neo Geo AES cable
By buying this product you can collect up to 3 points. Your cart will total 3 points that can be converted into a voucher of €0.09.
VAT included
Double Shielded 8 Pin DIN-C to RCA Component Video RGBs Cable for Supergun MVS CMVS and Neo Geo AES.
You may also be interested in
1 year warranty

Shipments in 24h / 48h

15 day return policy
Description - 8-pin DIN to Component RGBs Supergun MVS Neo Geo AES cable
WARNING! This cable is an 8 Pin DIN to Component RGBS. Not to be confused with common Component YPbPr video input, which usually consists of 3 connections: One red one green and one blue. Component RGBS unlike video YPbPr input, have an extra cable input carrying the Composite Sync CSYNC.
Take a look at this 8-pin DIN RGBs to Component Video RGBs cable for the Supergun MVS Neo Geo SNK / Neo Geo AES consoles. This cable is intended for users who own a SONY PVM / BVM or other brand Professional Monitors, that only have component RGBS input, or for TVs that have RCA Component RGBs video input.
This cable is made with components of first quality. cables much thicker than those used in common cables and with double shielding to avoid any possible interferences and noise in the image. As a result we obtain a superb, sharp and bright image.
The mounting of this cable is very simple. We will have to connect the end of the cable with the 8 DIN connector to the Supergun MVS or Neo Geo AES console and the other end with the RCA RGBs connector to our PVM / BVM Professional Monitor.
This cable is compatible with the Supergun MVS Neo Geo SNK, with the Neo Geo AES console, the SEGA Megadrive model 1 and the Master System consoles. With this cable you will obtain a video image with a quality out of the ordinary thanks to the great qualities of the 8-pin DIN to Component Video RGBs cable. Below there's an image showing the differences between this cable, manufactured with double shielding and thick cables, and other common cables without such features.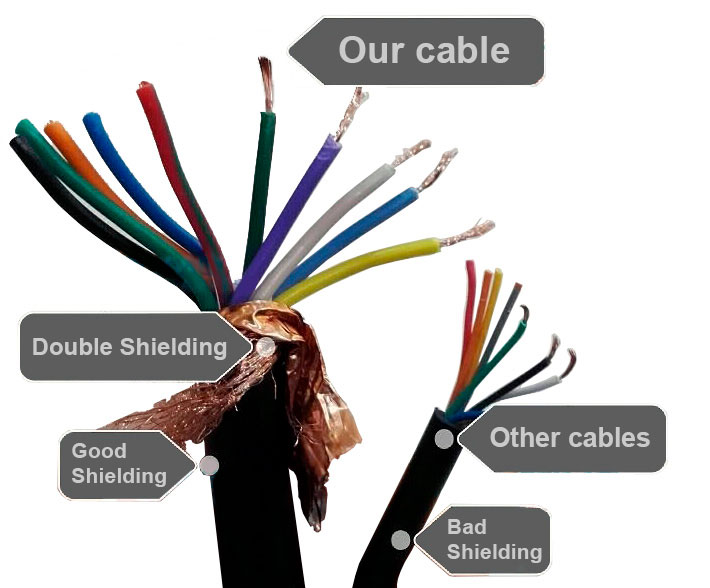 Features
8 Pin DIN-C to Component RGBs
Cable 8 Pin DIN-C to Component RGBs
RCA connectors
High quality cable
High quality cable
Thicker than other cables
Double shielding
Double shielding
Compatible with Supergun MVS / Neo Geo AES / SEGA Mega Drive 1 / SEGA Master System
Technical Specifications
Connector

8 Pin DIN-C to Component RGBS

Color

Grey

Compatibility

Supergun Neo Geo MVS

Cable length

230cm

Weight

223gr
Extra content