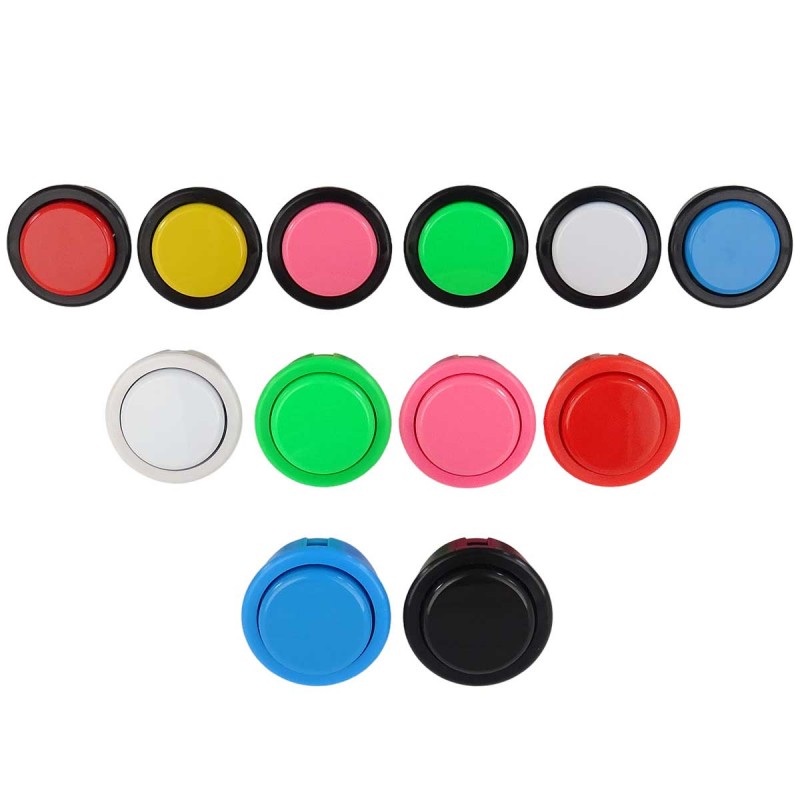  
Seimitsu PS-14-G Japanese Arcade Button 30mm
Excellent Japanese Seimitsu brand Arcade Push Button model PS-14-G with 2.8mm wide terminals and 30mm diameter.
You may also be interested in
1 year warranty

Shipments in 24h / 48h

15 day return policy
Description - Seimitsu PS-14-G Japanese Arcade Button 30mm
The Seimitsu PS-14-G button has 30mm of diameter. This pushbutton has been designed to fit mainly in metal or very thin panels. It is a button that has a flat "pressing" area, unlike the Sanwa OBSF-30 button which is less flat and has a convex "pressing"area. The PS-14 G button uses Seimitsu PS-14-G silent microswitches so you won't be able to hear any "clicky" sounds at all.
Unlike the Sanwa OBSF-30 button, the PS-14-G is not as sensitive and it offers a bit more resistance when pressed. These buttons are a favourite of the Shoot 'em up genre, also known as Shmups.
The Seimitsu PS-14-G buttons are compatible with most Fight Sticks like QanBa, Hori, Mad Catz and Mayflash, which you can be modded to fit these buttons. 
This button is ideal for mounting on metal or thin plexiglass panels with a thickness of up to 3.7 mm maximum and with a mounting hole of 24mm in diameter. The button has a plastic clip on each side that locks the button when mounted on the control panel. We also sell the 24mm version of this button called the PS-14-D. The Seimitsu PS-14-D is normally used as an action button.

Mounting Information
To install the Seimitsu PS-14-G pushbutton, 2.8mm wiring is required as that is the width of the pushbutton terminals. If purchasing one of the encoders we sell at Arcade Express, be sure to select the variant with 2.8mm width terminals. You can also purchase extra 2.8mm wiring for the Zero Delay or for the Xin Mo at the links below: Zero Delay / Xin Mo.
Features
Product made in Japan
High quality design and manufacturing
Built-in 2.8mm microswitches
Smooth touch and quiet
Large selection of colors
Ideal for metal / acrylic panels
30mm diameter
Technical Specifications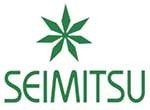 Color

Negro / Rojo / Blanco / Gris / Azul / Verde / Amarillo / Rosa

Diameter

30mm

Style

Japanese

Weight

12gr

Terminals

2.8mm

Panel type

Metal or wood

Button type

Japanese
Specific References
EAN13

8436593083236
Extra content